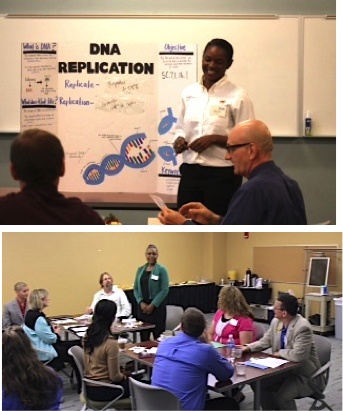 The Jacksonville Teacher Residency Program (JTR) held its Selection Day event on Saturday April 26 on the campus of the University of North Florida.
Selection Day is a full day of activities such as interviews, small group discussion, sample lessons and group projects designed to assist the program staff in selecting the highest quality candidates for residency. Final candidates will be chosen in May.
The Jacksonville Teacher Residency is a collaboration between University of North Florida and Duval County Public Schools, and will place high-achieving college graduates in classrooms across the 36 schools that represent the Duval Transformation Region, where most Quality Education for All Fund resources will be directed.
For more information on the Jacksonville Teacher Residency, go to www.duvalschools.org/jtr.